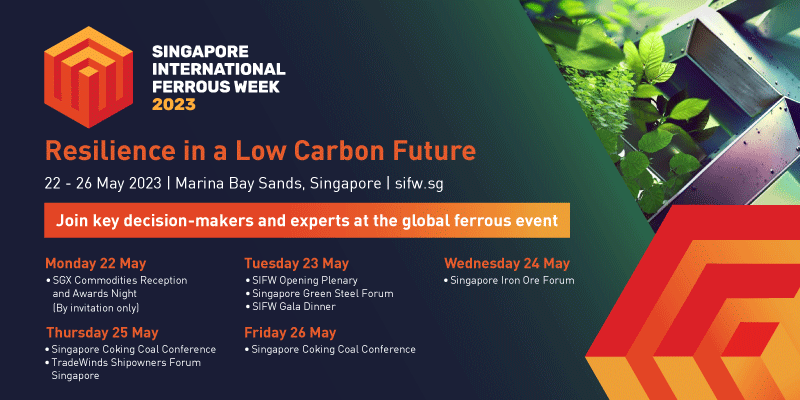 The Singapore International Ferrous Week (SIFW) will take place from 22 to 26 May 2023 in person at the Sands Expo and Convention Centre, with 4 exciting forums and conferences. Formerly known as the Singapore Iron Ore Week (SIOW), the week-long event has been expanded to cover the entire steel making value chain to give participants deeper insights and more networking opportunities.
More than 1,000 delegates joined us last year for the week-long hybrid event. Themed 'Resilience in a Low Carbon Future', SIFW 2023 will gather the global commodities community for a face-to-face event, comprising four forums focusing on the challenges and opportunities facing the iron ore, steel, shipping and coal industries' pursuit of sustainability.
For the past decade, this annual must-attend event is a platform for the ferrous and shipping industry to connect and exchange insights in a fast-evolving global environment.
Co-organised by Enterprise Singapore, SGX Commodities and Esteel together with partners, SIFW 2023 promises a host of exciting events from 22-26 May 2023.