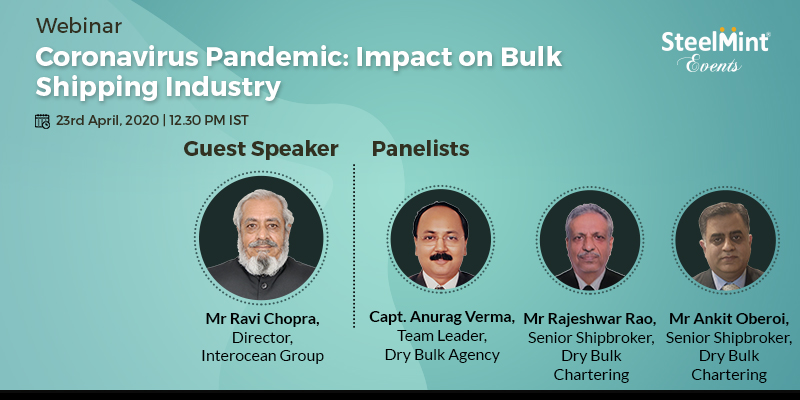 The Coronavirus – starting from China – we have seen closing its borders in the beginning months of 2020. But now, just as China is starting to recover, Covid-19 is sweeping the developed economies in Europe and the Americas.
In this webinar, senior executives from Interocean will shed light on the post-Covid-19 scenario and gauge the impact on the Indian shipping, logistics and export/import trade sectors.
Join us on Thursday, Apr 23, 2020 at 12:30 PM (IST), 3:00 PM (Singapore time), 11:00 AM (Dubai time), to understand how Covid 19 is impacting bulk shipping industry.

Key points of discussion:
Indian port operations
Coal stockpiles status after lock down at major Indian ports
How are Indian steel mills placed with coking coal shipments for April/May?
How are Indian traders placed with non-coking coal shipments (South Africa and Indonesia) for April/May?
How has freight rate changed in the last few weeks?