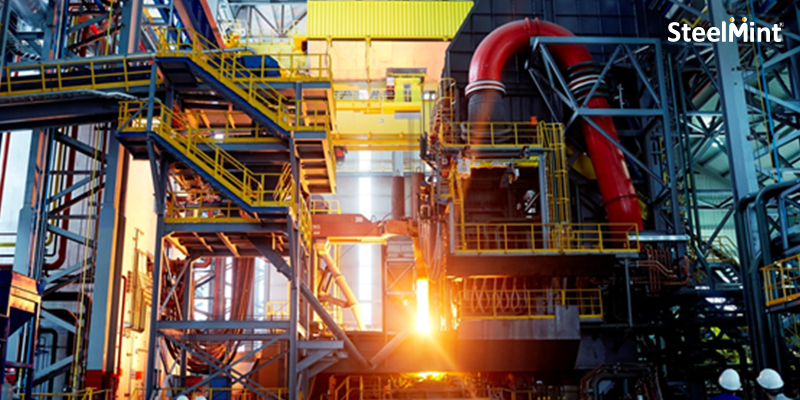 GPH Ispat, one of the major steelmakers based in Chittagong, Bangladesh was long waiting the operationalizing of their Quantum Electric Arc Furnace, the first of its kind the region, at their new steel plant in Sitakunda region. The steelmaker yesterday, on 15th January 2020 finally performed its 1st heat at their new furnace. This was successfully conducted right up to the rolling stage, putting GPH Ispat right on the cusp of becoming the 3rd largest steelmaker in Bangladesh, once the production is scaled up after test phase.
Supplied by the global engineering solutions provider "Primetals Technologies" the new plant includes an 80 T Quantum EAF Furnace with a preheating system, which provides a staggering 36 heats per day for steelmaking, on account of a low tap-to-tap time of just 40 minutes, ensuring an annual steel melting capacity of 840,000 MT/year. Along with the existing melting capacity of 170,000 MT via its older Induction furnaces, the combined steelmaking capacity of GPH Ispat breaches 1 MnT per year.
The other advantages of this Quantum EAF are reduction in flicker and electrical grid network disturbances, Minimized furnace movements along with the permissibility of taphole refilling under Power-On condition with automation, ensuring the safer operation of the furnace.
The new plant also expands the steelmakers rolling capacity, adding an additional 640,000 MT/year to the already existing 150,000 MT rolling capacity from the previous mill. The new WinLink Flex installed in this plant ensures a rolling speed of up to 27 meters per second, in addition to which, the new three-strand continuous billet caster with a high casting speed of up to six meters per minute, allows two of the three strands to feed the downstream rolling line almost continuously, thus eliminating the need for the usual reheating furnace and reducing operational costs.
GPH Ispat is confident that post the testing phase as the full scale production at their new plant commences in the coming months, it will help them in producing higher grade of steel products and meeting the international standards.
To know more about the expansions and upcoming capacities in the Bangladesh Steel Industry, book your seat at SteelMint Events' 3rd Steel and Raw Material Conference, Emerging Bangladesh and get a chance to hear the views of renowned industry participants from across the globe. The conference is being organized on 23rd-24th March 2020 in Chittagong, Bangladesh.