Objective
SteelMint Events is pleased to announce the third edition of our webinar series ENGAGE 3.0.
ENGAGE 3.0 is a 4 day webinar event to be held from 01st Nov 2022 – 04th Nov 2022. The World Steel Association forecasts steel demand to edge up 0.4% in 2022 to 1.84 billion mt and grow a further 2.2% in 2023 to 1.88 billion mt, according to its Short Range Outlook released April 14. However, for 2022 and 2023, the outlook is highly uncertain as the geopolitical situation surrounding Ukraine poses significant long-term implications for the global steel industry. Among them are a possible readjustment in global trade flows, a shift in energy trade and its impact on energy transitions, and continued reconfiguration of global supply chains. Our endeavour is to discuss the changing market dynamics of finished steel and raw material to facilitate decision making.
Minutes of Knowledge Sharing
Tentative Sessions Outline
Steel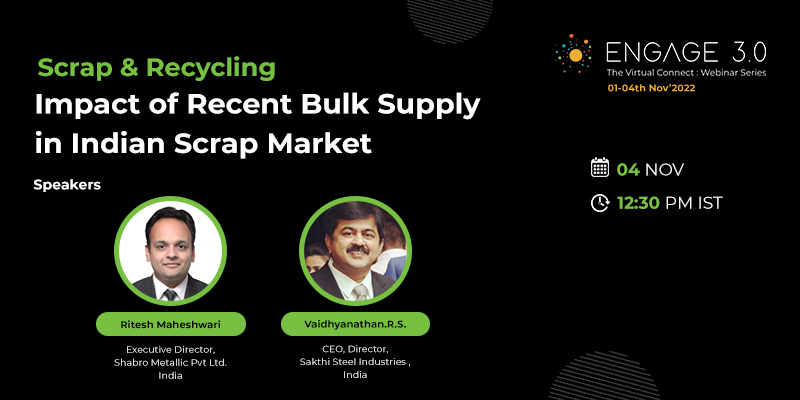 Impact of recent bulk supply in indian scrap market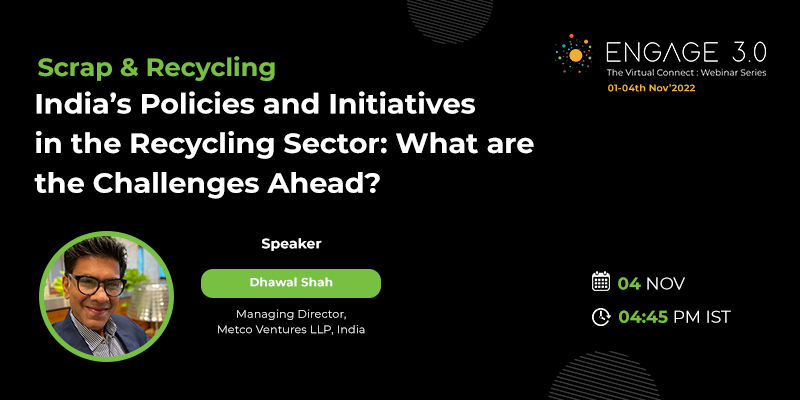 India's Policies and Initiatives in the Recycling Sector: What are the Challenges Ahead?