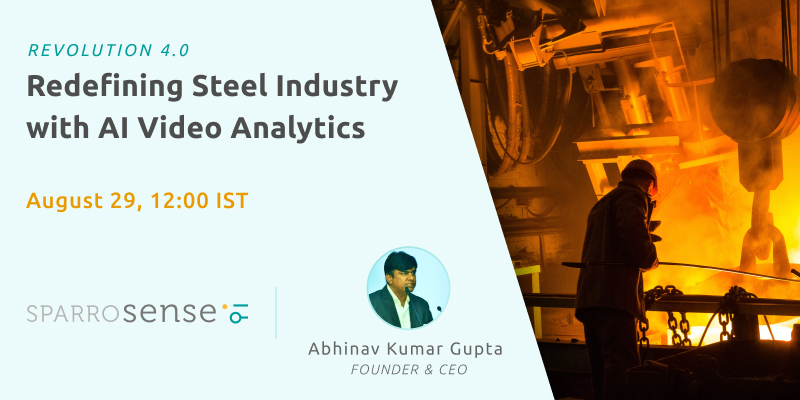 Sparrosense AI Supervisor is organising a webinar which will show the steel players how video analytics adds intelligence to the video data and how that data is mined to give valuable insights. How do we add value to the unused video data with AI-powered Video Analytics?
Date & Time:
August 29 , Saturday at 12:00 PM

Below are some topics that will be covered:
Understanding of Video Analytics.
Automation in the steel industry.
How the collected video data can be utilized using AI.
Understanding how real-time monitoring can benefit in troubleshooting production bottlenecks and scrap rates.
Video analytics use cases in the steel industry.