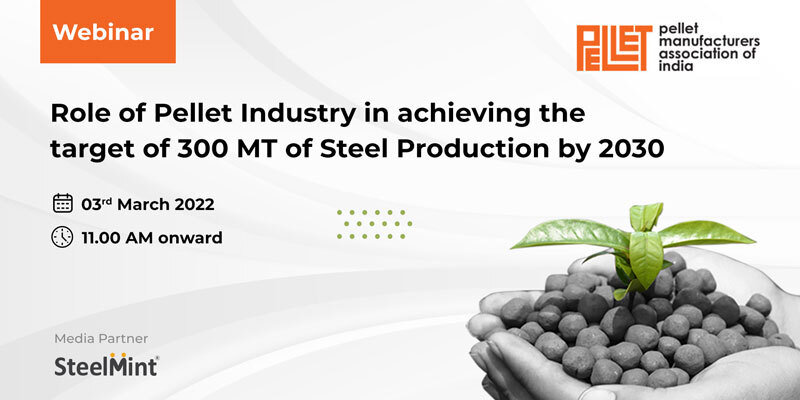 PMAI is organizing a webinar on 'Role of Pellet Industry in achieving the target of 300 MT by 2030' on Thursday 3 March 2022 from 11.00 AM onward .
Smt Rasika Chaube, Additional Secretary, Ministry of Steel will be giving the keynote address.
Captains of India's steel industry and experts in the area of pelletisation and beneficiation will share their experience on the technological aspects . In order to give an insight into the Policy aspects of pellets industry, senior Govt officials from department of steel, mines, and NITI Aayog will join in the panel discussions.