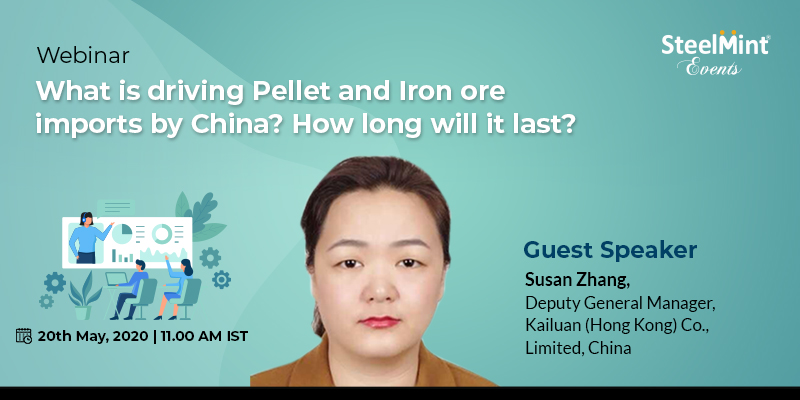 Join us on Wednesday, 20 May 2020 at 11:00 AM (IST), 1:30 PM (Singapore time), 9:30 AM (Dubai Time) as Ms Susan Zhang, Deputy General Manager, Kailuan (Hong Kong) Co., Limited, China shares her take on the various trading aspects of iron ore fines & pellets from India to China.

The webinar aims to shed light on the following key points of discussion:
Price trend of iron ore and pellets in Chinese market
Why Chinese mills prefer low grade cargoes?
Why iron ore spot market will always remain active?
What makes Indian iron ore and pellets attractive to Chinese buyers?