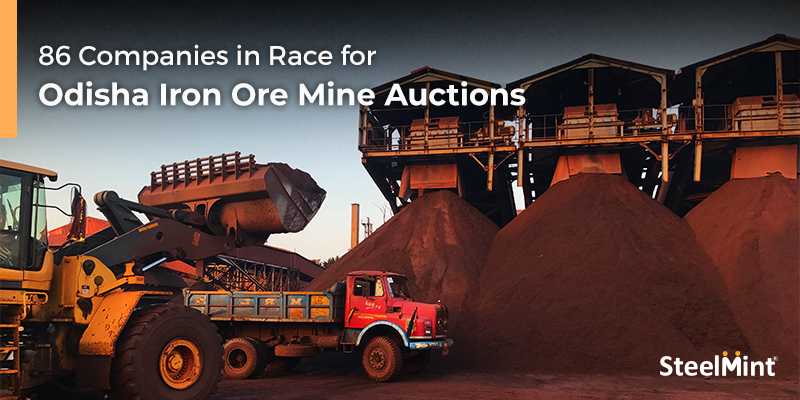 The Odisha government has started afresh the process of mineral block auctions 2020. The deadline for bid submission was on 03 Jan'2020. Out of 20 iron ore and manganese ore mines put up for auction, 18 mines were containing iron ore deposits. According to market sources report to SteelMint Events, nearly 86 companies have aggressively participated in the auctions.
17 iron ore mines have witnessed participation so far as Badampahar mine is undergoing some hearing in Apex Court, shared sources.
Vedanta has bid for the largest number of mine i.e 17 mines followed by Arcelor Mittal bidding for 10 mines. Other major bidders were JSPL, Adani & Yazdani.
The state government annulled previous phase of auction and had floated fresh tender and has also inserted some additional conditions in the tenders for the expiring merchant mine leases. A successful bidder, after obtaining all statutory clearances, needs to produce in the first two years at least 80% of what the mine actually produced in the preceding two years.
Who will be the major bidders in mine auctions?
To learn how the mines auction 2020 unfolds, be a part of SteelMint Events' 4th Indian Iron ore, Pellet and DRI Summit which is scheduled on 2-3 March 2020, in Hotel LaLiT, New Delhi.