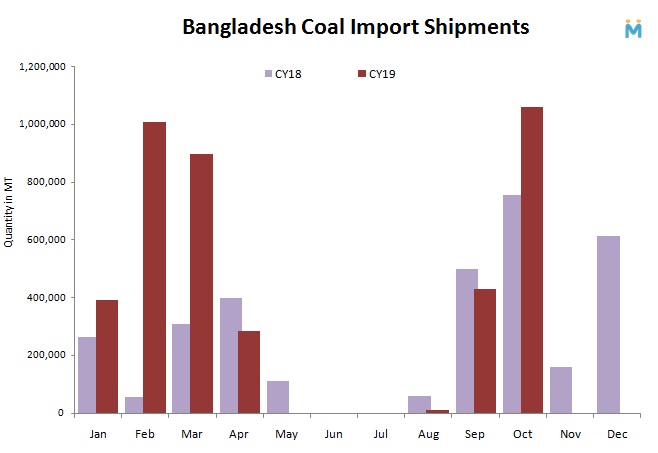 Bangladesh's newly-constructed first unit of Payra coal-fired power plant has been completed and is scheduled to start commercial operation in December this year.
We have a target to add 660 MW electricity from the first phase of 1,320 MW Payra power plant to the national grid from December 31 this year," stated the country's State Minister for Power, Energy and Mineral Resources Nasrul Hamid.
"With the generation of 660 MW, the country's power generation capacity will stand at 23,222 MW," he added.
The Payra Power Plant, located at Kalapara upazila in Patuakhali district of southern Bangladesh, consists of two 660MW ultra-supercritical coal-fired power generating units. Construction on the project started in late December 2017 at an estimated cost of USD 2 billion.
Upon completion, the power plant will be operated by Bangladesh-China Power Company Limited (BCPCL), a joint venture firm of the Bangladeshi state-owned North-West Power Generation Company Limited (NWPGCL) and China National Machinery Import and Export Corporation (CMC).
Notably, Bangladesh has at least 29 coal-fired power projects with a total capacity of 33,200 MW in pre-construction and under construction phases as of July this year.
In addition to UK- and Japan-based companies, Chinese banks and companies are the leading driving force behind the planned coal-based power projects in Bangladesh.
At present, the 525 MW Barapukuria subcritical plant in Dinajpur district is the only operational coal-fired plant in Bangladesh.
Most of the proposed coal projects plan to use imported coal for power generation. Deep sea ports planned at Payra in Patuakhali district and Matarbari in Cox's Bazar district would be required to import coal from Australia, India, Indonesia, and South Africa.