At a time when sponge iron manufacturers in India continue to deal with domestic coal shortage, quality issues regarding imported coal, and rampant volatility in prices, a new alternative is likely to emerge in the form of coal shipments from Mozambique.
Mozambican coal is heard to be of good quality and cost-competitive against South African coal.
One of India's leading steel manufacturers, Jindal Steel and Power Ltd. (JSPL) has taken the initiative to experiment with Mozambican VT 1 grade coal (from Vulcan Energy formerly Vale Mozambique), which has shown positive results in sponge iron kilns of 500 TPD (tonnes per day), 350 TPD and 100 TPD capacities, wherein no mixing or blending is required.
The coal that has already been used has resulted in average consumption of 800 kg/tonne (t) of sponge iron.
VT 1 grade specifications: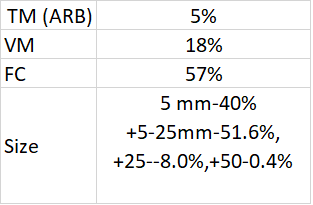 The advantages of VT 1 grade over South African RB2 (5500 kcal/kg NAR) used for sponge-making are as under:

The trial data for 100% usage of VT 1 grade coal in different designs of sponge iron kilns are as follows:
According to market participants, Mozambican coal is likely to gain more significance in the domestic sponge iron industry as Europe's strong demand continues to keep South African coal prices high.
Coal sourced from other origins such as Australia and Russia, however, are unlikely to be utilised as a full substitute for South African or Mozambican stocks.
JSPL has proposed to maintain approximately 300,000 t of Mozambican coal at key ports around the country including Paradeep, Dhamra, Haldia, Kandla, Gandhi Dham, Raigarh, Angul and Ranchi from where sponge iron manufacturers can buy the coal in their local currency.
This would mitigate the risk of opening LCs, handling bulk imports, inventory management, etc. The proposal has been suggested till the time coal supplies from domestic miner Coal India normalises.
India's coal imports from Mozambique
Major steel and cement companies are the biggest buyers of coal from Mozambique, with the share of thermal coal standing at around 2% and that of coking coal at 1% of India's total imports in June.
As per data maintained with CoalMint, the country's total thermal coal imports from Mozambique was 2 mnt during the first six months of the year, up 109% y-o-y, while coking coal imports stood at 1.3 mnt, up 40% y-o-y.
To know more about the changing trend of coal usage in the domestic sponge iron industry join us at India Coal Outlook Conference. CoalMint will be hosting the India Coal Outlook Conference on 3-4 August 2022 at The Lalit, New Delhi, to discuss the key issues pertaining to domestic coal production and supply, the government's objective of controlling imports and domestic supply gap affecting many industries, the need to increase the purchasing power of Indian steel companies in the volatile global coking coal market as well as issues related to decarbonization of the coal value chain.