About
the Conference
CoalMint's Asia Coal Trade Summit seeks to delve deep into issues surrounding coal production, availability and sustainability in Asia, keeping in view the ever-growing need for countries to ensure energy and raw material security. The Summit strives to engage with some of these pressing issues and create a huge networking podium for participants to assemble and deliberate on country-specific problems and solutions.
The
'Asian Century'
The Asian Development Bank (ADB) forecasts the continent's growth at 5.3% in 2023. Is it possible to imagine that growth sans coal? For Asian coal consumers, the challenge is to ensure energy security while conforming to sustainability paradigms. The future of metallurgical coal and coke also revolves around Asia, the epicentre of global steel production.
Why
Asia
4.9% GDP Growth
1.3 Terawatts coal-fired power capacity
4.75 Billion Population
60% of Global Coal Production of 7,900 MnT
75% of Global Non Coking Coal consumption
80% of Global Coking Coal consumption
Key
Focus Areas
1. Will China's dependency on coal-fired power increase in the short term?
Coal-based power capacity in China has surged since 2020 in a bid to tackle domestic shortage and price rise, although coal consumption has been somewhat affected by the long-drawn pandemic. Will domestic coal production edge up further despite the 2030 carbon peak goal?
Increasing domestic coal production, new mines in pipeline & capacity
Reduced coal imports by China and impact on global market
Will share of non-fossil-based power rise to 50% by 2030?
Have domestic coal prices decoupled from global prices?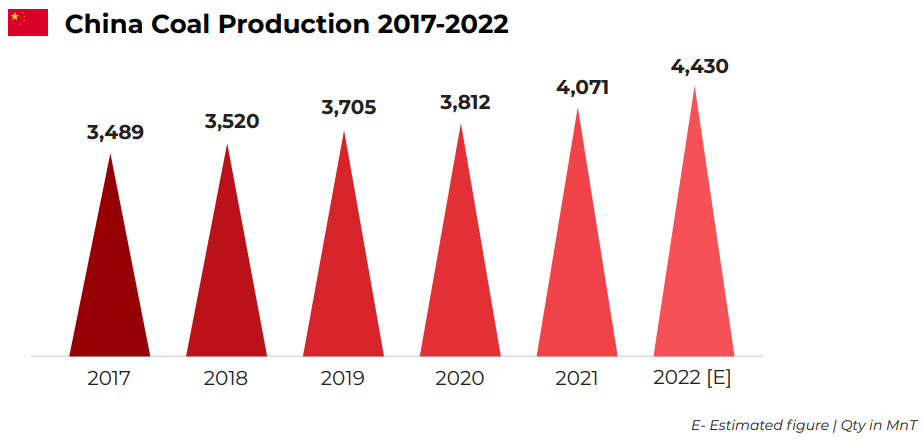 2. Can India cut down coal imports in the near term?
The Ministry of Coal has projected domestic production to reach 1.5 billion tonnes by 2029-30 and coal is expected to account for around 75% of the country's power generation in the near term. However, amid growing power demand, supply issues faced by the non-regulated sector have assumed significance. So, can imports really be reduced?
CIL's 1 billion tonne target by 2025 and domestic supply scenario
How to ramp up production from mines under commercial coal auctions?
How to overhaul coal logistics infra, rationalise freights?
Coal import outlook 2030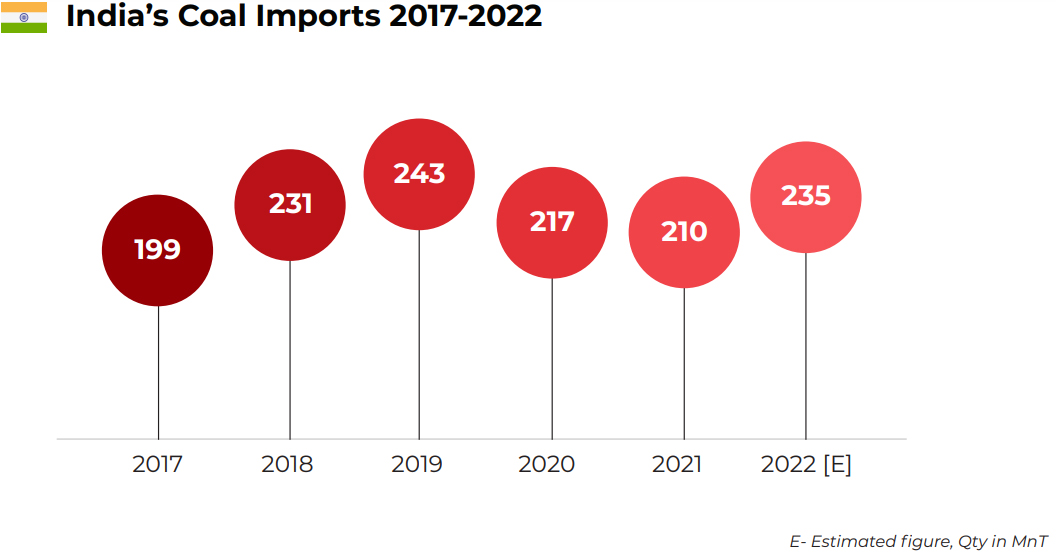 3. Indonesia's growing domestic coal demand & exports outlook
The Indonesian government has asked miners to supply 161 million tonnes of coal to the country's power producers in 2023, a significant increase from 127 million tonnes of expected demand in 2022. Going forward, is there the prospect of a policy tightening in favour of domestic supply obligations?
Indonesian coal production outlook amid expected softening in global prices
Threat to exports as China, India focus on lessening import dependence
Indonesia party to 'Coal Transition Plan': What's the way forward?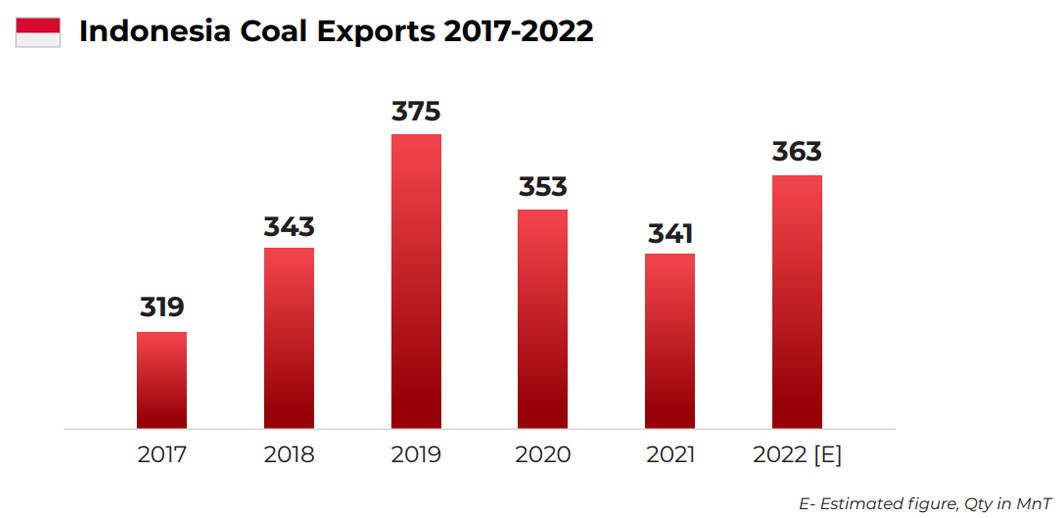 4. Russia's coal export prospects and the Asian turn
Post sanctions, now that Russia's coal exports are heading east towards Asia as opposed to the west towards Europe, bottlenecks are appearing, not least because of infrastructural drawbacks. Will the export momentum sustain?
Will Russia's coal production drop with EU/US/Japan embargo?
Rising railway coal freight rates & pricing concerns
Infrastructural bottlenecks in Russia's east and export outlook
Can Russia increase shipments to China, India?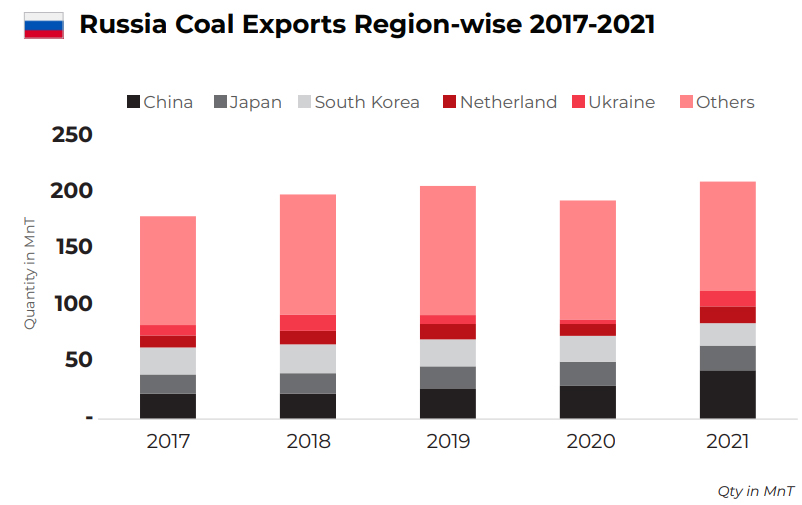 5. Coking coal trade scenario in Asia
China has delinked itself from the market via the informal ban on Australian coal. However, prominent Asian coking coal buyers are looking for clarity in price discovery. Australia controls a large segment of the premium market. But, what are the constraints to seamless supplies?
Need for a rational coking coal import index for Indian steelmakers
South East Asia: Rising steel production capacity and coking coal demand
India: Demand projection till 2030; growing domestic coking coal capacity
Russia's new coking coal mines coming onstream?
Met coal trade dynamics in Asia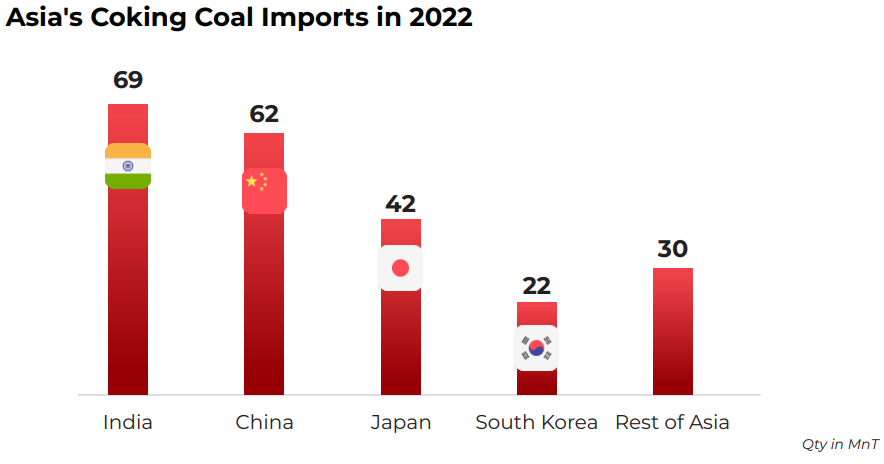 6. Coal dynamics in emerging markets
Vietnam targets 40.7 GW of coal-fired power generation capacity by 2030 and coal consumption is set to increase at CAGR of 5% till 2024, as per IEA. Faltering power projects in Bangladesh amid finance rollback as well as Pakistan's efforts to secure low-priced coal from Afghanistan are some of the key features of the evolving coal dynamics in the emerging economies.
Bangladesh: Coal-based power projects at a crossroads
The energy pathway for emerging economies
Pakistan's domestic power needs and coal imports
Coal demand outlook in the Philippines & Vietnam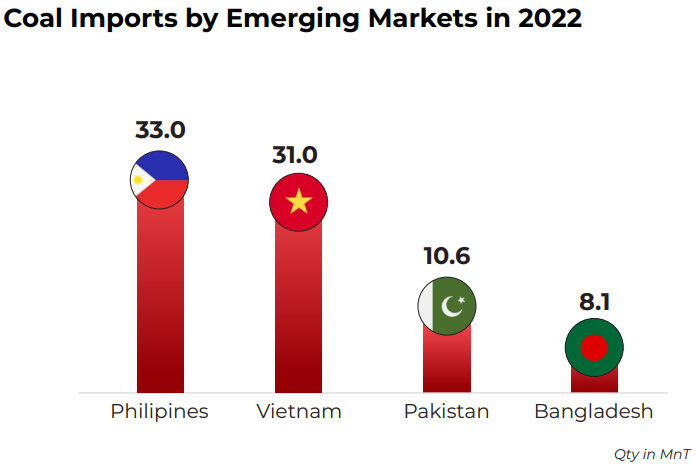 7. Steel capacity expansion in Asia & met coke market outlook
The steel production capacity of the ASEAN-6 nations is projected rise to over 90 mnt from around 72 mnt in the near term and while China's steel production seems to have plateaued, India is adding significant BF-BOF steel capacities. Amid retiring of old cokeries and environmental concerns, will metallurgical coke production keep pace with steel demand?
How will growing scrap consumption in Chinese steelmaking impact the met coke market?
Japan, South Korea, Vietnam: Steel decarbonisation strategies and coke demand outlook
Technology and process optimisation in coke-making and BF iron-making
| No. of Delegates | Early Bird Fee / Delegate (INR ) | Standard Fee / Delegate (INR ) |
| --- | --- | --- |
| 1 | 45,000 | 55,000 |
| 2 | 40,500 | 49,500 |
| 3 | 36,450 | 44,550 |
Early bird offer  is valid till Wednesday 15th February 2023
*18% GST Additionally Applicable